Roofing Contractors Knoxville TN
We guarantee quality roof repair as well as outstanding customer service.  If you are in need of roof repair in or around the Knoxville TN area, call us for a free inspection of your roof.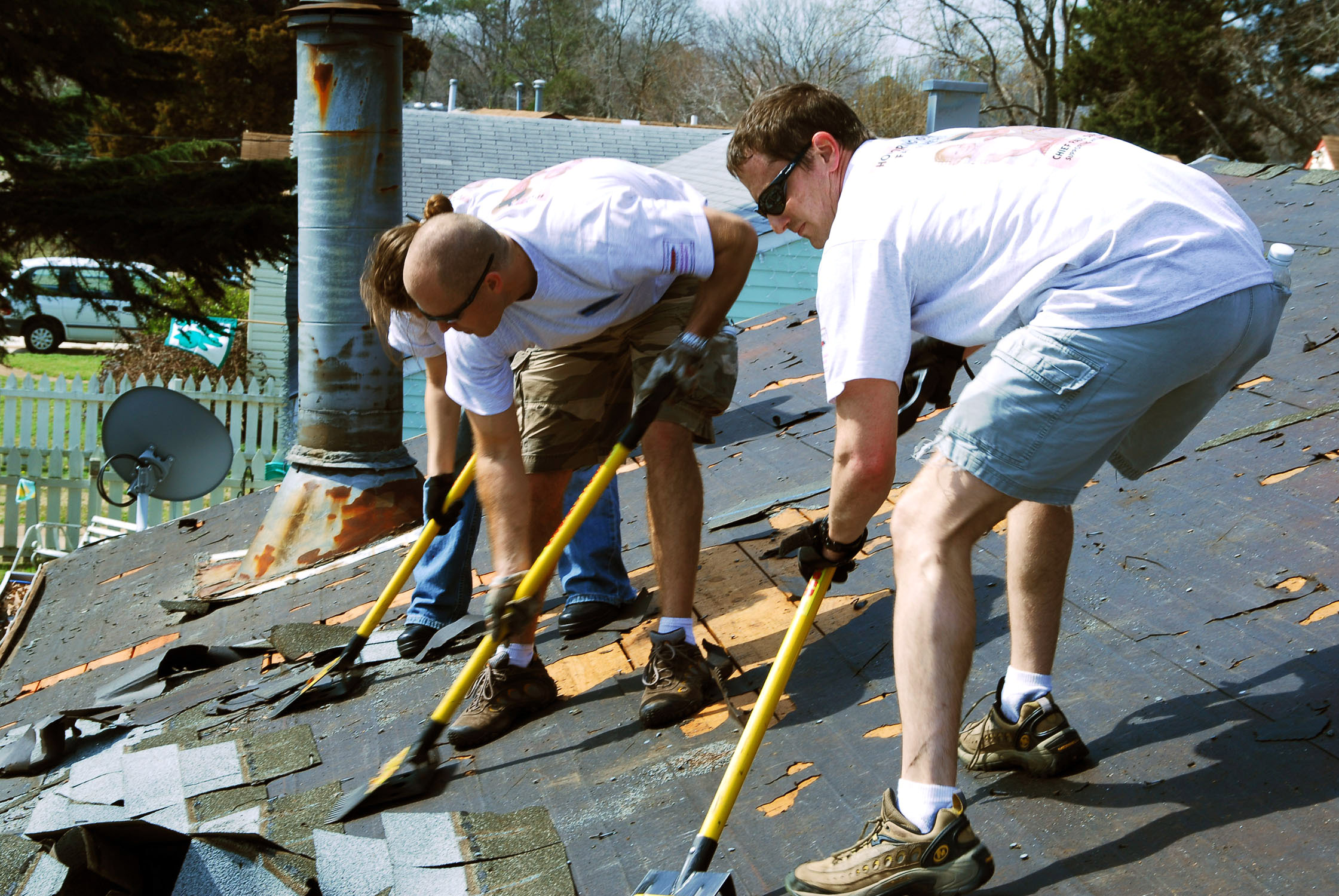 Our roofing repairs are complete, comprehensive and our warranties are verifiable thru the "Better Business Bureau."
We specialize in roof repairs for residential and commercial clients. Whether you have an emergency leak that requires a quick turnaround or would like to schedule an on-site survey of multiple buildings. Roofing Contractors Knoxville TN has the knowledge and expertise required.
Your roof takes a pounding from the sun, wind, rain, hail, low hanging tree branches, and animals. Preserving the quality of longevity of your roof is important. Making minor repairs now can prevent them from becoming major problems later.
We offer first class roof repairs with a verifiable warranty.
To get a fast, free, no obligation estimate call (865)966-4595 now.
As a homeowner, you will want to maintain your roof with proper care which means regular cleaning and also repair of small problems as soon as possible. After all, you want to keep small roof leaks or damage from becoming bigger and more expensive roofing problems.
Locate Any Problems: Identify where your roof may have problems which can be done easily from inside on the drywall or in the attic where signs of water staining may be apparent on the wood roof sheeting, if you have a leaky roof. Remember though that you can also check to see where the damage is from outside as long as you understand what it is you are looking for.
If you take the time to examine the rows of shingles and you notice some that are curled up, crooked, or possibly even just plain gone altogether, it is definitely time to consider roof repair. Keep in mind that loose shingles that come off easily when you pull lightly on them will need to be replaced as well.
Roofing Contractors Knoxville TN will be happy to send over professional roofers to examine and offer a free estimate for your roof repair needs.
We at Roofing Contractors Knoxville TN know what to look for because we are roofing professionals and guarantee that we will repair your roof quickly if there is any damage.
Replace shingles that are damaged: This can be done by simply removing the nails securing the shingles and simply sliding the damaged shingles away so you can replace them with the new ones. Once you have the old shingles out of the way, slide the new shingles in and use 1 and 1 half inch long galvanized roofing nails to secure them into place. Use urethane roofing  seal for any exposed nail heads to prevent any further water damage.
There is a lot to think about when it comes to roof repair and replacement. To put your roofing project into the hands of a contractor you can trust, contact Roofing Contractors Knoxville TN. We can be reached by phone, at (865) 966-4595, or by email: david@roofingcontractorsknoxvilletn.net
All new roof installations come with our 20 year workmanship warranty.